Peanut oil press machine is designed to extract oil from peanut kernels. It can also apply to other oil-bearing materials, like corn, sesame, almond, walnut, soybeans, avocado, palm, rapeseed, sunflower seed, etc. As an experienced peanut oil press machine supplier, we provide peanut oil extraction machines for both hot and cold pressing, and exported them to a large number of countries across the world. This is to introduce a case of a peanut oil press machine in Nigeria.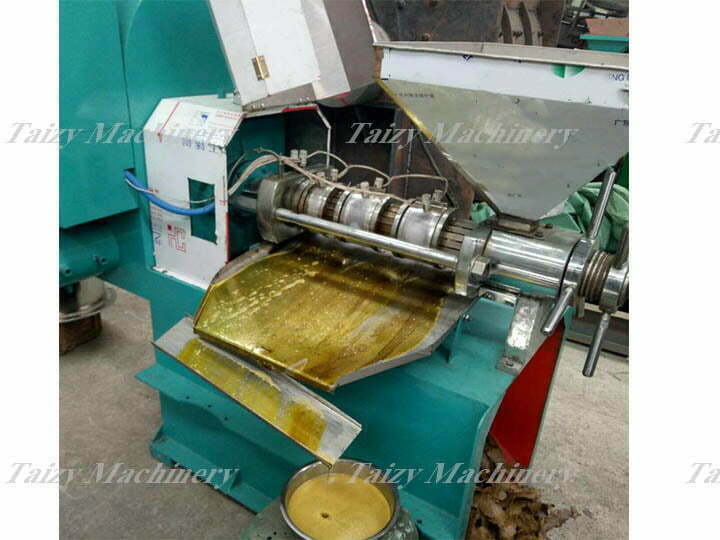 One peanut oil press machine export case in Nigeria
Our SL-80A peanut oil press machine was delivered to Nigeria. This is a small scale screw-type oil press with the capacity of 100kg/h. The machine size is 1650*1500*1600mm with 80mm screw in Diameter. The machine power is 5.5kw and its weight is 565kg. This customer planned to engage in small peanut oil production business and this type of machine can perfectly satisfy his need.
We also offer peanut oil extracting machines with other capacities. Generally, the output ranges from 30kg to 600kge per hour. For customers' specific needs, we can customize the oil press machine.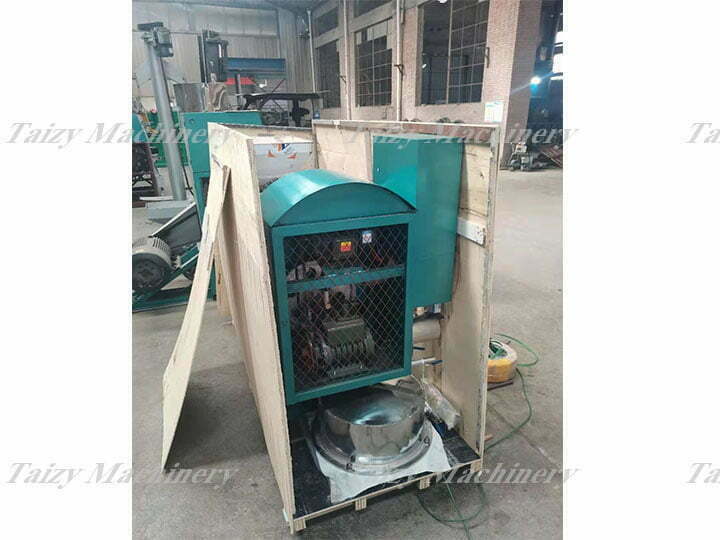 Groundnut oil extraction machine price in Nigeria
Nigeria is one of the largest peanut production countries. There is a high demand for peanut oil presser machines. As a professional peanut oil machinery plant, our company offer high-quality peanut oil pressing machine at factory price and with one-stand service. The groundnuts oil press can realize hot pressing or cold pressing with high extraction rate and efficiency, and the processed oil is pure with good flavor. The peanut oil press machine price is rather competitive based on our comprehensive cost. And the price of various machine models and capacities is also different.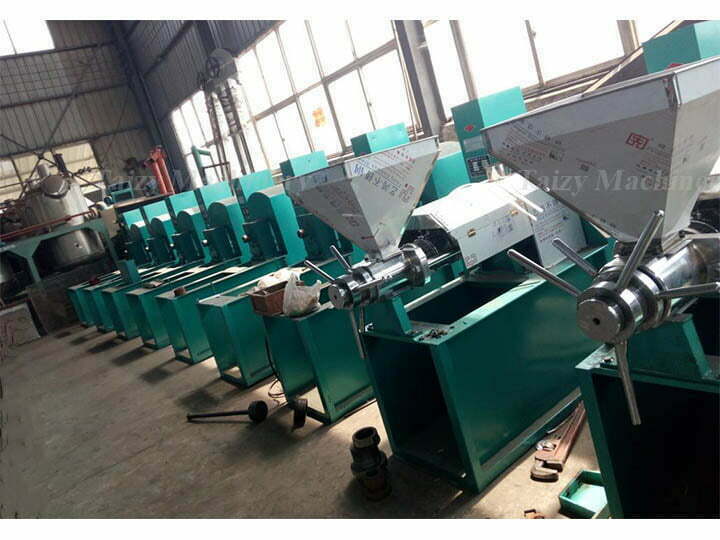 Peanut oil making process
Under the propulsion effect of the rotating spiral shaft in the oil press's squeezing chamber, the squeezing chamber space is continuously reduced, and the raw material is continuously pressed. The oil press machine squeezes peanuts into oil cakes while producing peanut oil. The temperature is controllable and the screw is adjustable for specific needs of oil production. After oil extraction, the final oil can be filtered by a vacuum filter for higher purity.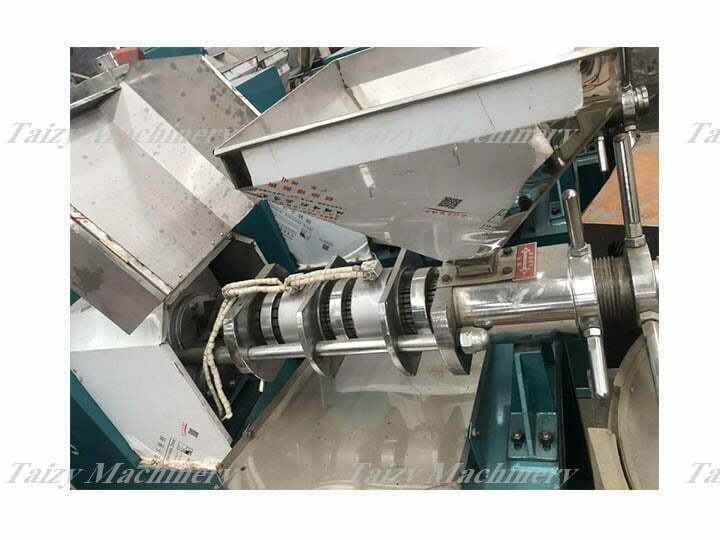 If you feel interested in our hot-selling peanut oil press machine, do not hesitate to contact us. We'd like to know your requirements.