The pressing press is determined by the round row, the row row, the pressing screw, etc., which directly determines the oil output of the oil press, and bears relatively high pressure and load during the work operation. These parts are relatively easy to wear; the oil press is completely stripped with the garden row Combine the construction that is good?
The difference between the whole row and the round row of the oil press is not too big: there is not much difference in the oil yield. Generally, the number below 130 is the row, the above is the row, and the number of pressing rows in the row can reach 4, The higher is the manufacturer's propaganda, the general higher is the three-stage press. I have used both machines. If it is the oil mill, it will be selected according to the situation on the ground. The round row is wear-resistant and the time for the press is longer. It can be used for one year and six months, but it depends on your dosage.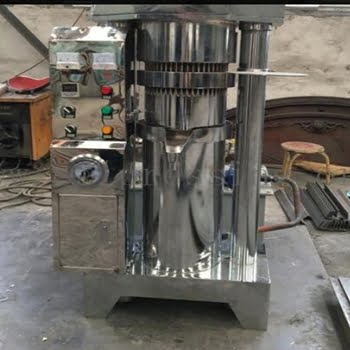 https://www.oilpressing.org/
Pull the oil press strips up and out with the oil groove facing down. Place a wooden board underneath and arrange the strips on the inner wall of the strip ring with the end of the deep oil groove facing down. Two similar strips of deep oil groove surface can not be placed together, and then the oil press strip is plugged with a metal rod against the protruding end, and the other end is tapped by hand, so that the strip is tightly attached to the inner wall. It is reached by hand without touching the inner wall.